1 tag
Sunday 5.19.13
I try not to go on body positivity rants, especially not on Facebook, but today, I want that rant and I want it badly.  I have a beautiful body soap box so tall in my mind.  I want to tell all of my friends that I see them as beautiful, happy bodies, especially the few on my mind right now.  Perhaps it is my decision not to diet lately, and to enjoy food, but I want everyone to feel the same way....
1 tag
Sunday 5.6.12
Had a stellar weekend with many friends.  Old friends from San Francisco, new friends from school, and mid friends from work.   Plans made for June camping, condo renting, and a potential jaunt to the bay area.   I love all of these people.  Their presence in my life makes me happy!! Now, literature reviews.  Yuck. Also, I ate meat today— that made me sad.  Down with carnivorism.  
Wednesday 5.2.12
Life leaves little time for Tumbling.  Here are some non-sentences about things in April.   Minus one dog. Mango Chutney & Refrigerator Pickles with craft ninjas.   Drank too much— out all night. Protested the war on women. Sourfest Tickets!! New boss is creepy. First-place finish at trivia. Class-time doodles. Dancing, sour beers, & trading cards. Veggie stir-fry and Mary...
1 tag
2 tags
7 tags
Wednesday 1-18-12
Ah Tumblr, how you've eluded me of late. Back in school a few weeks, and learning all of these library-y things. Thinking I may want to segue into the profession of Cataloging. MaRC21 records are looking awfully sexy to me these days. Shelving books most days, in the quiet library while my iPod plays. It plays a lot of The Bombay Bicycle Club, Band of Horses, and The Thermals of late. The...
1 tag
2 tags
3 tags
Doing Art, The Blog →
Mine and the husband's joint effort at artistry. 
5 tags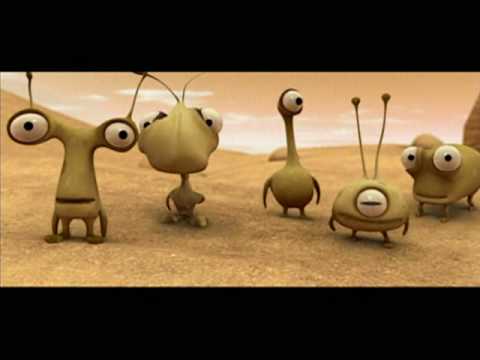 7 tags
Monday 12.12.11
It seems so long since I've tumbled.  At recent I call this sporadic at best, and that's a stretch.  What have I been doing with this break?  Too much, and/or maybe not enough.  Lets have a montage— …. if in-fact one can have a word montage. Finals finished, dances and dreams of free-time activities commence! Week one gives dinner with friends and a 3rd place win at...
2 tags
Tuesday 12.6.11
I never thought as a kid that I would dread the coming of Christmas. A time in which we are supposed to enjoy the company of our families and friends, but all I can think about is how I don't want to buy them presents to show them I love them. I have more than enough money to do so, and time as well, but I don't want anything from them. I don't want a pile of gifts which have...
Saturday 11.26.11
I realized today the small number of people who text me for nothing, and the large number who text me because they want something. I need more of the first kind. I sometimes worry when I drive alone in the car about all of the people I haven't said 'I love you' to lately.  I should say it more often because I'm afraid I will die in some sort of fiery car accident, and...
1 tag
11.23.11
Not much time to Tumbl of late, but the passing of finals week has left a few free moments. In those not occupied by work, I have been working to devour books— whole without chewing.  I finished The Art of Racing in the Rain by Garth Stein & marked a few favorite quotes.  "To live every day as if it had been stolen from death, that is how I would like to live.  To feel the joy...
1 tag
3 tags
11.4.11
Why is our world— or at least our nation so obsessed with moving fast?  I thought today that I would ride my bike to the library, but I then thought, "it will take too long, and I have things to get done."  I am sad that I thought that.  I feel like I require some reverse brain-washing.  I will have a snack, and put on my helmet.
4 tags
3 tags
Monday 10.31.11
Last night, sad news.  My ducky passed away at 10:15pm. Maybe I should've said goodbye on that visit, but, superstition that the mere words might slight his life overtook me. At least my mom could sit with him. I've been trying to keep it together today, with things whizzing by in this crazy world we live in. I remember when he was tiny, in a box on the kitchen table.  A box that...
5 tags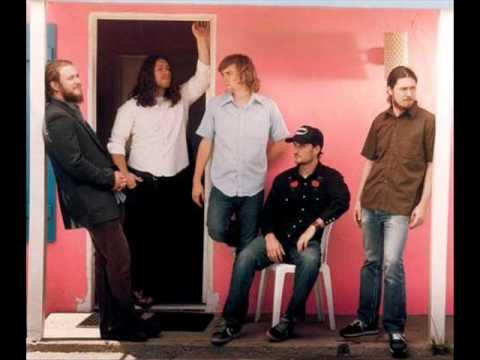 2 tags
Tuesday 10.25.11
First day of work at the library. Shelving books is so zen. I turn up the indie notes on my iPod and go to work. Later, followed by a vertical beer tasting of Avery flavors.  It began with a can of White Rascal, alongside samples of The Reverend from 2011, 2010, 2008, and 2005; Hog Heaven from 2010 and 2009; New World Porter from 2011, 2009, and 2005; and some of their annual sour.
10 tags
In my travels I enjoyed: The Winter of the Mixed Drinks by Frightened Rabbit Writer's Block by Peter, Bjorn, & John Gimme Fiction by Spoon All At Once by The Airborne Toxic Event Flaws by The Bombay Bicycle Club (twice) The King is Dead by The Decemberists Drag it Up by The Old 97's Personal Life by The Thermals Tourist History by Two Door Cinema Club Brain Thrust Mastery by We...
4 tags
5 tags
Tuesday 10.18.11 - Wednesday 10.19.11
On Tuesday with an initial plan of visiting a few local brewing establishments with the husband, I instead received some vastly unpleasant news.  My pet duck, of the last eleven years, wasn't able to get up, and the parents were trying to find a veterinarian who would see a duck.  I became unreasonably frantic and after some discussion with the husband, decided to embark on an immediate...
3 tags
5 tags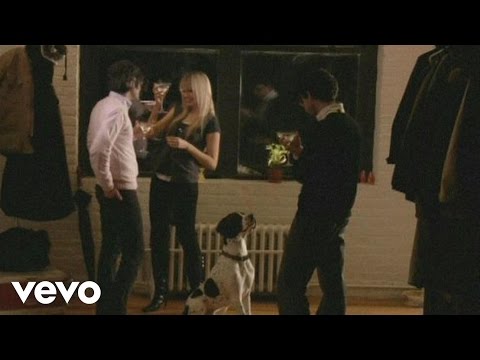 1 tag
Find Peace in the Zen Den (Soul Pancake on OWN) →
"SoulPancake heads to the busiest intersection in Hollywood to create an unusual space where people can find a moment of peace admist the chaos."
2 tags
5 tags
Bombay Bicycle Club's "Leaving Blues" (from the... →
1 tag
I woke up this morning with "Baby Got Back" stuck in my head.
2 tags
Wednesday 10.12.11
A wrestling match to struggle five gallons of Dubbel into the car for homebrew club tonight.  Surely enough, the phone rings & on the other end is the library.  A balancing act ensues.  I have a job, but also beer covered hands and shoes. The dubbel joined 35ish more gallons in the Buffalo Trace Whiskey Barrel.  Many tasty beers to sample: Rye Saison, Apricot Blonde Clone, Pumpkin Ginger...
5 tags
Tuesday 10.11.11
I went to lunch with an old friend today, after nearly a year.  We talked about old things, new things, and beautiful things.  Tammera is someone who always seems to me to be so positive and so free. Sometimes we talk about sad things, and yet, they are still beautiful. Onward to a field trip at The Talking Book Library.  I learned so much about books for the visually impaired.  The organization...
2 tags
Monday 10.10.11
Had brunch with the sis. I wore an awesome blue dress, and the bagel man made eyes at me through the window.  I got a refill of "Darn Good Coffee" when leaving Einstein Bros. and for some reason thought that skilled bicycling would prevail. Coffee covered legs prevailed, but a good time was had. In the afternoon, I did something I never expected.  Having many an article to read in PDF...
"Your time is limited, so don't waste it living someone else's life...."
– macstories
4 tags
Saturday 10.8.11
Rainy, slushy, gray skies. My most favorite— a wonder that I live in Denver with 300 sunny days per year. Sweater weather, with scarves, tall socks, and boots. Listening to some indie tunes on 8Tracks & sipping on some Tazo Zen tea. Serious talks about serious things with the hubby last night over breakfast at iHop, and it feels like a new lease on marriage. Things seem to make a lot...
2 tags
Tuesday 10.4.11
I interviewed as best I could, but it is hard when you wish for something so much.  I stumbled over my words like they were too big for my mouth. I should hear back, either way, at the beginning of next week. This school quarter is halfway over. I can't wait to organize things. It is so soothing. I love to look at them as they stand spine to spine on the shelves in alphanumeric order. ...
2 tags
Sunday 10.2.11
Sometimes I wish I could take snapshots with my brain. I would show them to the world. Although, it could never be the perfect representation. There is no way to capture the song of the crickets, the feel of the rain, and the smell of apple pie baking. No way to capture the scene, watching the crispy autumn leaves tumble between the trees and dance onto the ground, rasping against the pavement....
Tumblr Spam :(
6 tags
The Summer Wind →
~Forty summer time tracks to do just about anything to. Crafted to create happiness and good times. Includes music by Two Door Cinema Club, The Strokes, and Foster The People.
2 tags
Friday 9.30.11
I have an interview for a shelver position at The Denver Public Library's Park Hill branch on Tuesday!!
3 tags
Thursday 9.29.11
The Great American Beer Festival truly is great, if not fantastic. Year three brought me delicious beers sampled from Grimm Bros. & Epic Brewing, strange flavors from Shorts Brewing, amazing sours from DESTIHL, and of course some tasty things from a local favorite, The Bull & Bush.
5 tags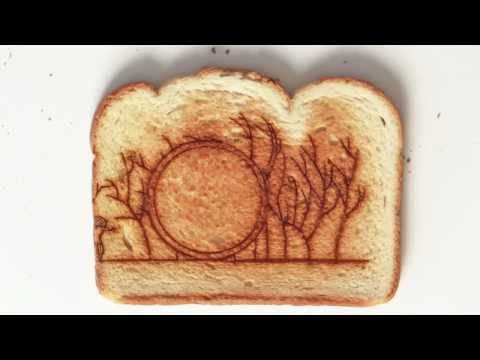 2 tags
Tuesday 9.27.11
A bicycle ride for new hair & making of Denver HBC buttons for Great American Beerfest. Crafty endeavors with the hubby are always the best, and more are on the way!!
2 tags
2 tags
6 tags
2 tags
Edinburgh's Mysterious Book Sculptures →
2 tags
Remembering My Dad, Jim Henson →
5 tags